Responsive MotoPress Slider for your WordPress theme
Instead of dozens of plugins use all in one solution – MotoPress Slider for WordPress. This plugin is all you need for creating beautiful slideshows, smooth transitions, effects and animations. Easy navigation, intuitive interface and responsive layout. Just grab and slide!
Power your WordPress theme with feature-rich Slider plugin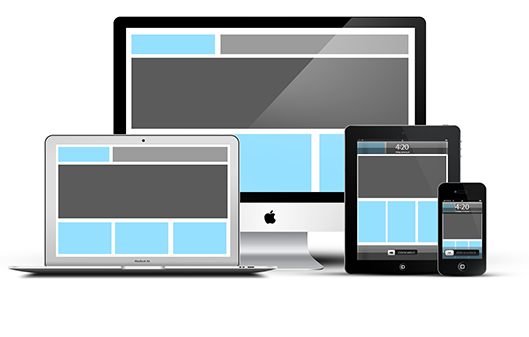 Responsive
Your slider looks perfectly on any device and screen. Plugin is well optimized even for touch devices, so it'll be easy to attract visitors of your website with beautiful and stylish slides. The plugin is updated with new Retina ready controls to ensure your texts and images look sharper and can be viewed in details with absolute quality.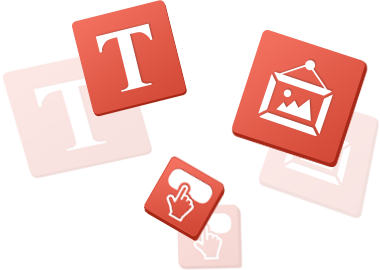 Animated Layers
Do you want to add text, link, images or video to each slide? MotoPress Slider is an ideal tool for this. Even if you are eager to independently animate each layer – everything is possible with this both compelling and simple to use plugin.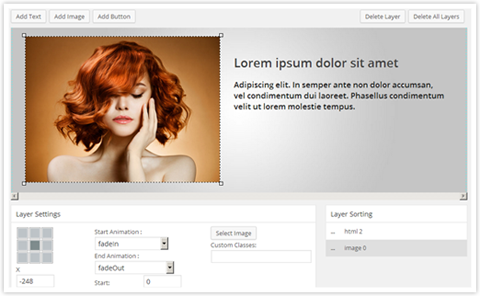 User-friendly
Open, set and preview. Settings adjustment is as easy as one two three. Just create a slider, add a few slides, choose desired effects and hurray! Stylish slider for your WordPress theme is ready.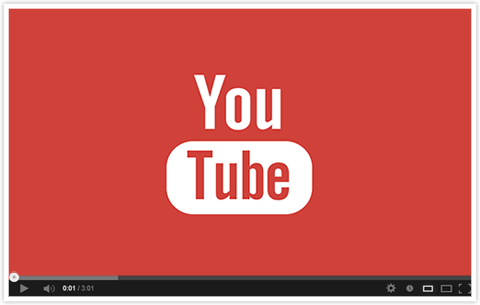 Youtube, Vimeo and HTML5 self-hosted Videos
It's really important to be on the step ahead of your competitors. By using videos you have the opportunity to show all advantages of your product or project. Add videos as a slide or as a background just with a few clicks. Create out of the box with MotoPress Slider.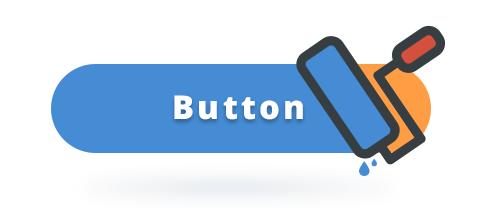 Visual Style Builder
Get a handle on the slider styles with the totally beginner-friendly and professional style editor. Each style you create or choose from the predefined ones is available in the preview area. Using customizable presets you may save your early created and most used styles to apply with every next slider update. Forget about repetition work and customize every new object with ease.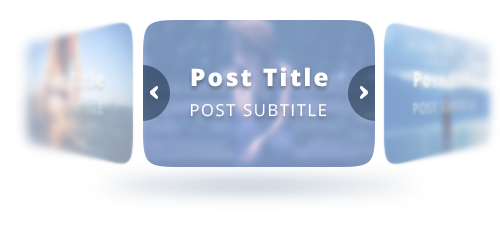 Posts Slider
Spend more time on your personal life and less on the routine website customization. Thanks to smart auto-embeds of your regular posts' content into the slider you manage to significantly speed up the customization process and create a fancy quality slider with your major posts in the spotlight. That's much less hassle with setting up individual slides.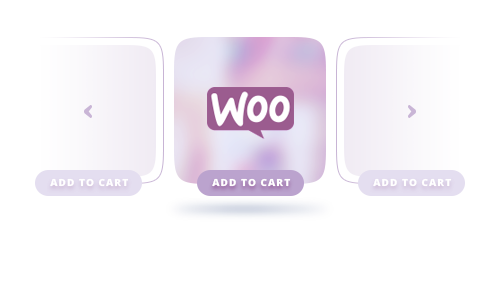 WooCommerce Slider
Looking for an easy-to-use powerhouse for your online shop? Follow the example of the popular store brands and increase customer engagement with a slider solution to boost page views of the specific products. The new MotoPress WooCommerce slider allows to do it fast through receiving the content for slider from the already added WooCommerce items.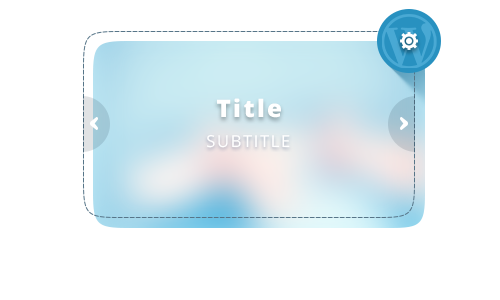 Quick Backend Access
Noticed any drawbacks when checking the slider on the live site or want to make a small improvement? Apply your edits after one-click redirection from the frontend right to the list of the slider toolkit in your WordPress dashboard. This enhancement helps you eliminate all frontend/backend back and forth moves and makes things easier.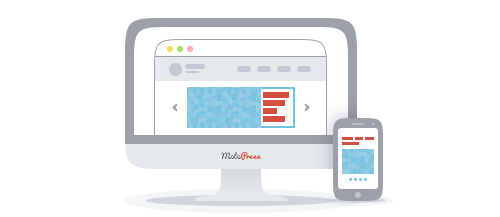 Create Sliders Optimized for Different Screens
Easily create sliders with different types of content to be the most appropriate for various screen resolutions. Replace a huge video in desktop version with the lighter video format or even image for mobile phones, change positions of any content type to appear in the most proper way on different screens. Ensure to provide every website visitor with the slider in its best quality.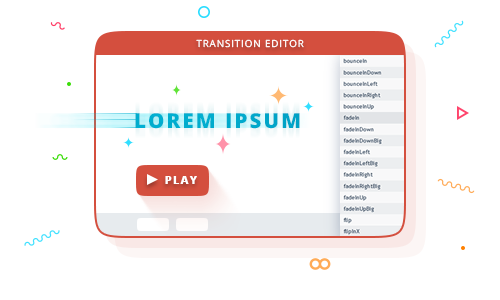 Animation Preview
Animation as the simplest way to feature your main highlights in a dynamic and catchy manner became easier. Play around with each type of this feature in real time thanks to Animation Preview handy option and adjust the slide transitions in a few minutes. We made sure the transition is smooth and looks awesome!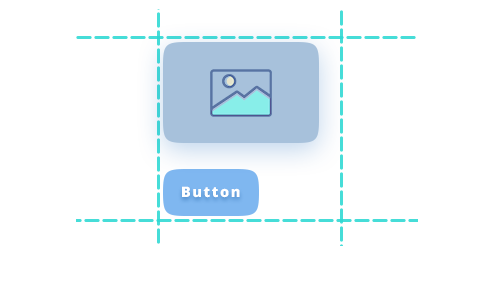 Auto-Aligning Layers
Snap to object tool is literally your 'glue' for all slider elements. Easy as in Photoshop, this tool helps maximum precisely align all the needed slider objects automatically. With the mouse dragging ability you may adjust the content from posts, WooCommerce products or combine it with any additionally added text or uploaded files.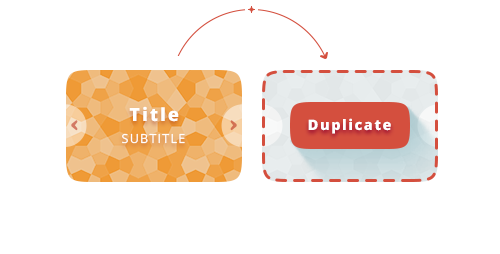 Duplicate Slider Ability
Critical resource for multiple sliders on the website. Get more ready patterns for any further slider in one click. The system will automatically generate a new shortcode with all the already applied changes, so your new slider is altered and ready much faster.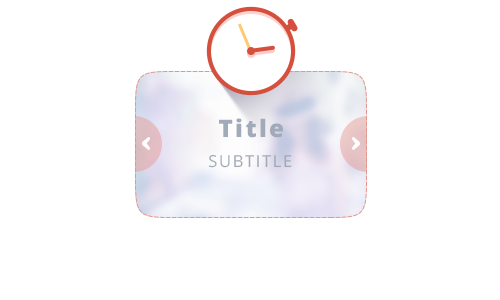 Smart Auto Controls
Get more options for the animation timing and intelligent lazy loads to ensure your slider is dynamic and outstanding. Thanks to such a slider your entire website looks more effective and smooth.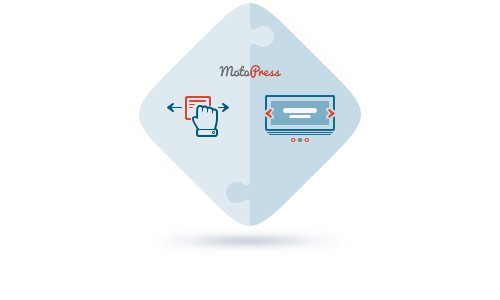 Integration with Content Editor Plugin
The slider plugin with powerful and highly user-friendly MotoPress Visual Builder is your full package of essential website functionality. Win your business niche easier having a reliable WYSIWYG solution at hand.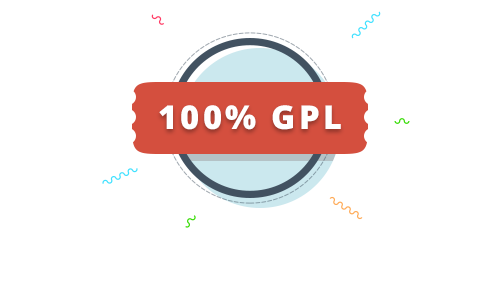 GNU GPL-licensed product
Open source is the future of transparent and productive web relationships. The MotoPress Slider plugin falls under GNU GPL License allowing you to modify the core code and release it as absolutely different one.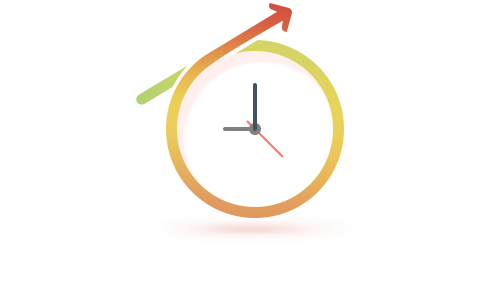 On-going updates and improvements
Useful and quality product is not a destination, it's a continuous process of regular fixes and enhancements. The MotoPress team techs keep an eye on the demands of the fast-growing web society and constantly modifies the slider plugin for the better.